Warehousing and Logistics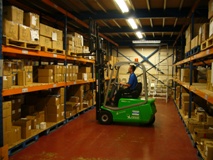 Based in the market town of Brackley Northants, Impressions Displays Ltd is ideally positioned close to the M1 and M40 for easy access to not only London but the rest of the UK. Our location means that the majority of events across England and Wales can be undertaken in a single days travel therefore enabling us to keep our costs to you as low as possible.
Our unit consists of nearly 10000sqft of office space and purpose fitted warehouse with racking and mezzanine space specifically designed and fitted out for our needs and therefore ensuring all your equipment and stock is stored correctly.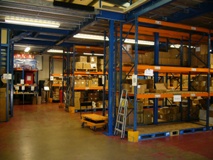 Some of the key areas we can assist with are as follows:
• Pick & Pack – our staff will pick and pack your equipment and materials for each specific event based on your instructions with rates charged per hour
• Collation - whether collating exhibition bags or materials for presentations we can assist with rates charged per hour
• World wide courier – we can collate and dispatch materials for events where our attendance is not required as well as to your foreign offices
• Long-term storage – with our location outside of London we are able to offer competitive rates for warehousing outside of the core season which many of our clients benefit from.