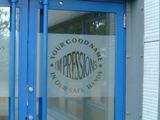 IMPRESSIONS COUNT!
At Impressions Displays Ltd we value our customers and approach every project with the same level of professionalism as we aim to build long-term business relationships with all our clients.
Our professional approach to logistics involved in Events, Exhibitions, Trade and Recruitment Fairs along with our vast experience as modular exhibition stand contractors allows us to provide a comprehensive range of services. These services include the transportation and construction of Clients exhibition stands at events in the UK and overseas, to offering support on a much broader role. Our expertise is not simply limited to the UK and we have assisted clients with events in destinations such as Dubai, Boston, Tel Aviv and Moscow where our experience with issues such as customs ensures a smoother event.
As one of the main stand contractors at Graduate and Law Careers Fairs throughout the UK and overseas, other services we offer include hire of stands and equipment (i.e. Nomadic, Clip and Premier) and the design and production of graphics - details of which can be viewed on our catalogue pages.
Our online Events Diary is updated on a regular basis. If you wish to inform us of any exhibitions or events that you would like to see listed, contact us and we will include these in our calendar FREE OF CHARGE. For your convenience events that have been added since the last update have been highlighted in red. Since the last update 3 new event(s) have been added including Autumn Graduate Fairs, Law Fairs, Spring & Sumer Recruitment Fairs, School and UCAS Events.